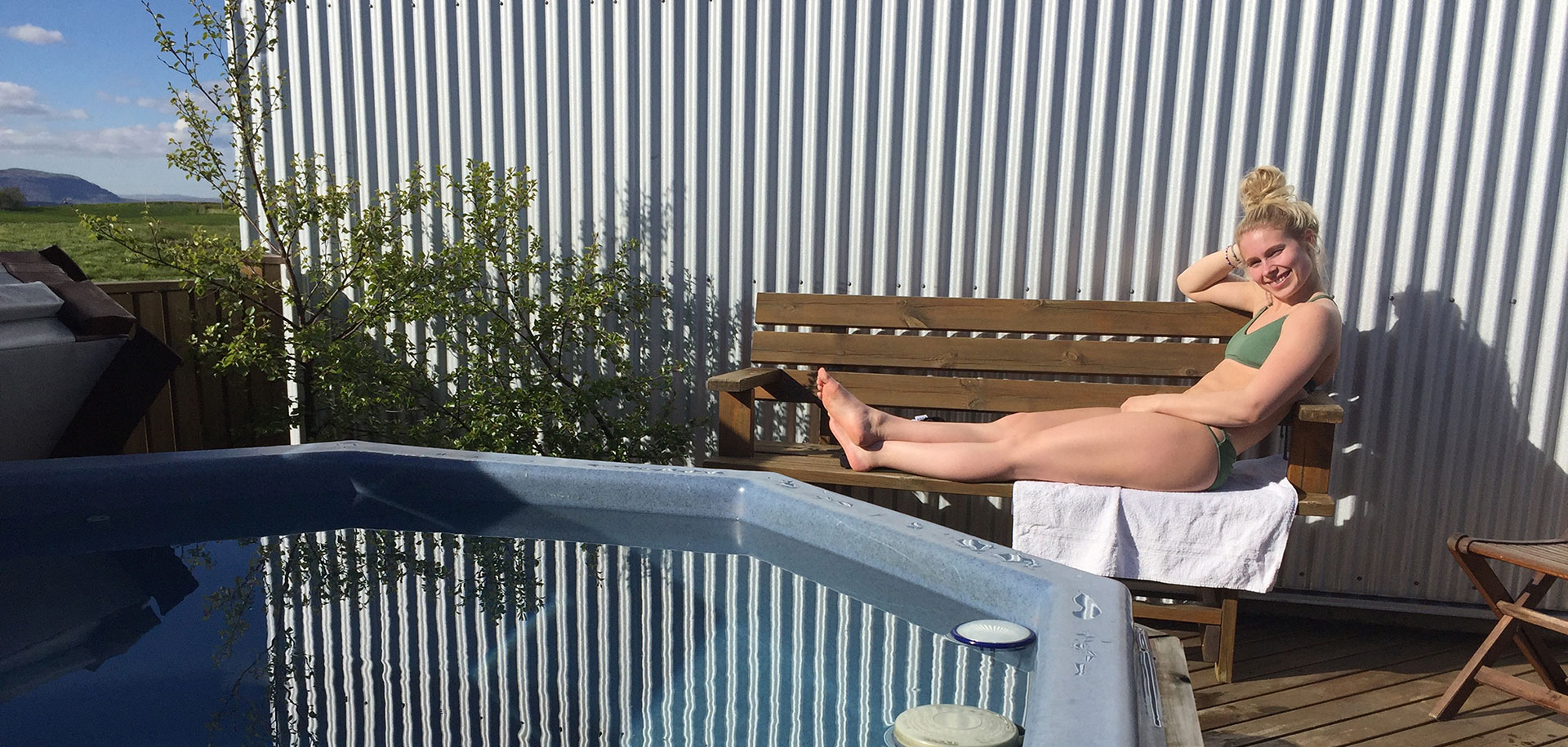 Enjoy the hot tub and sauna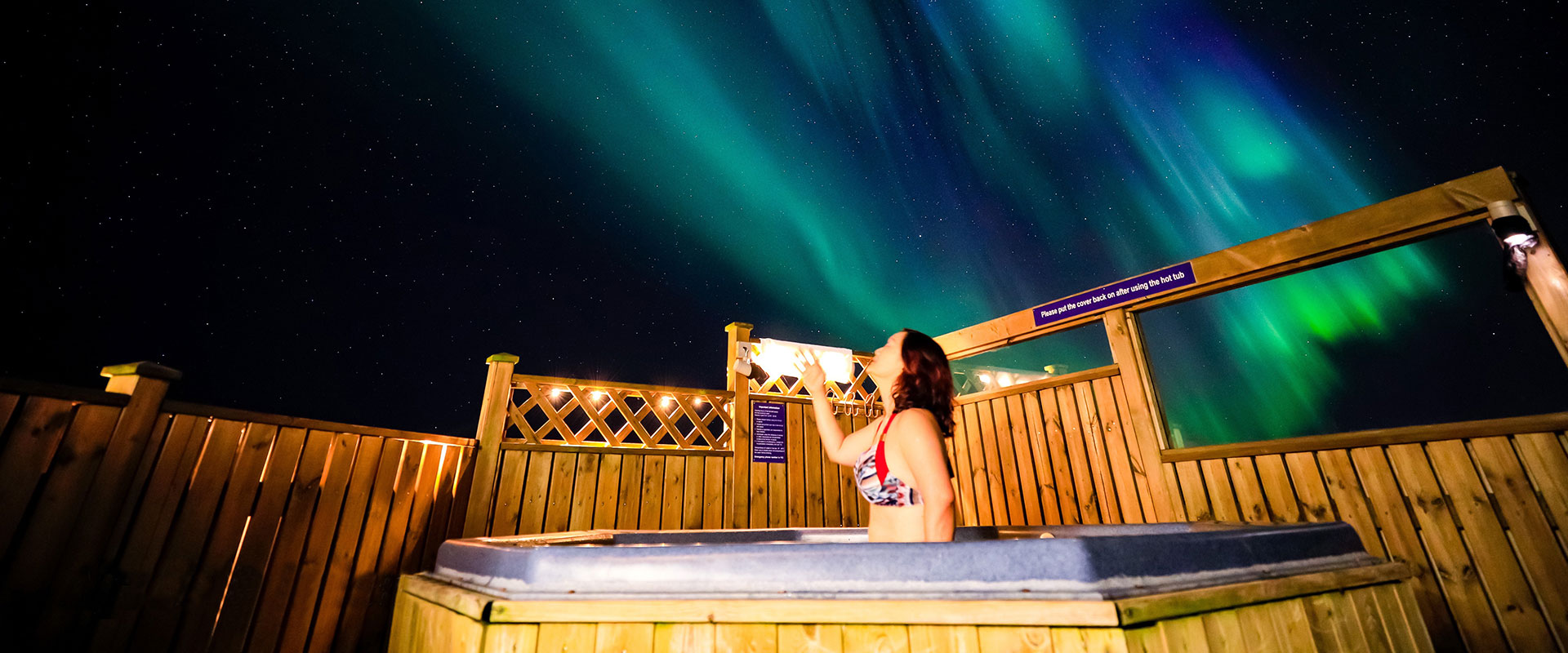 The Northern lights during winter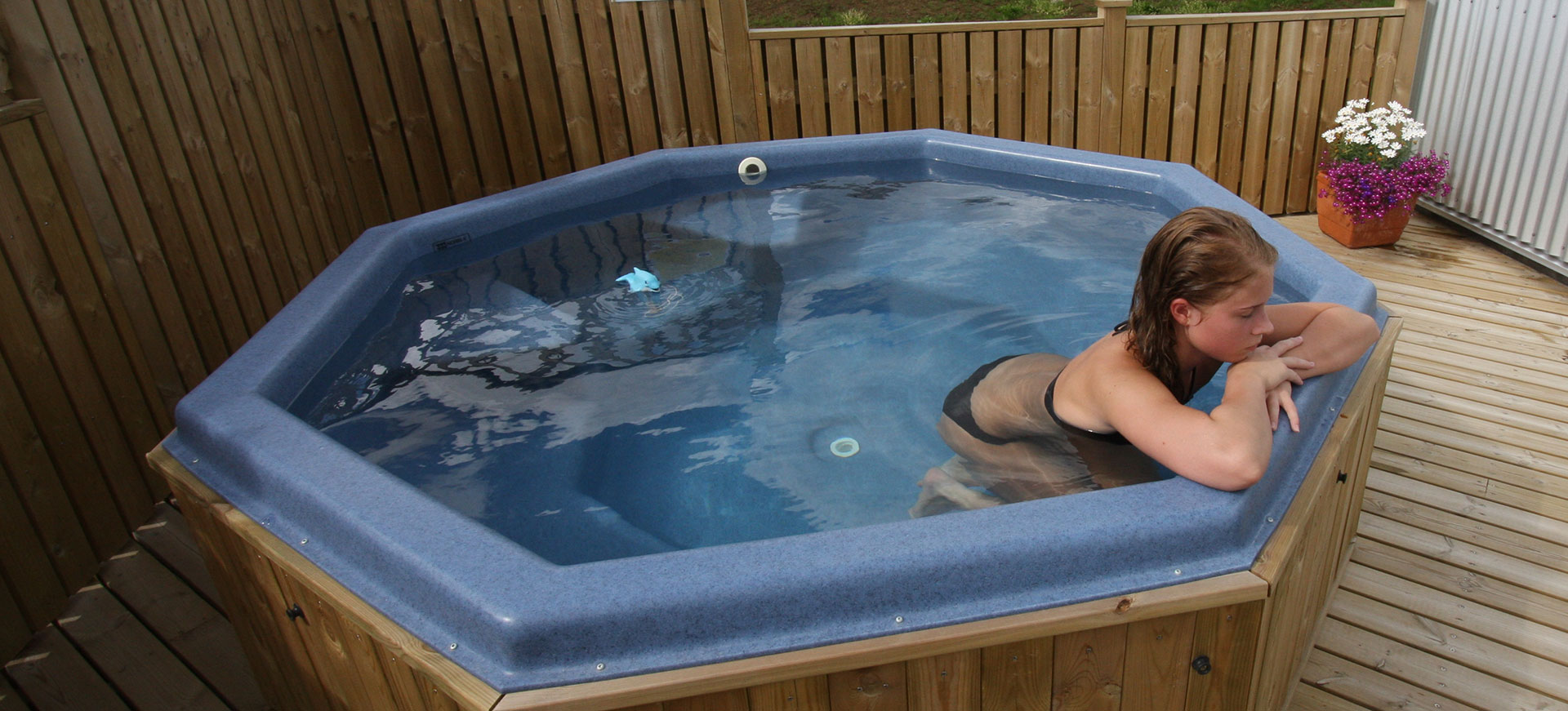 The water temperature 40°C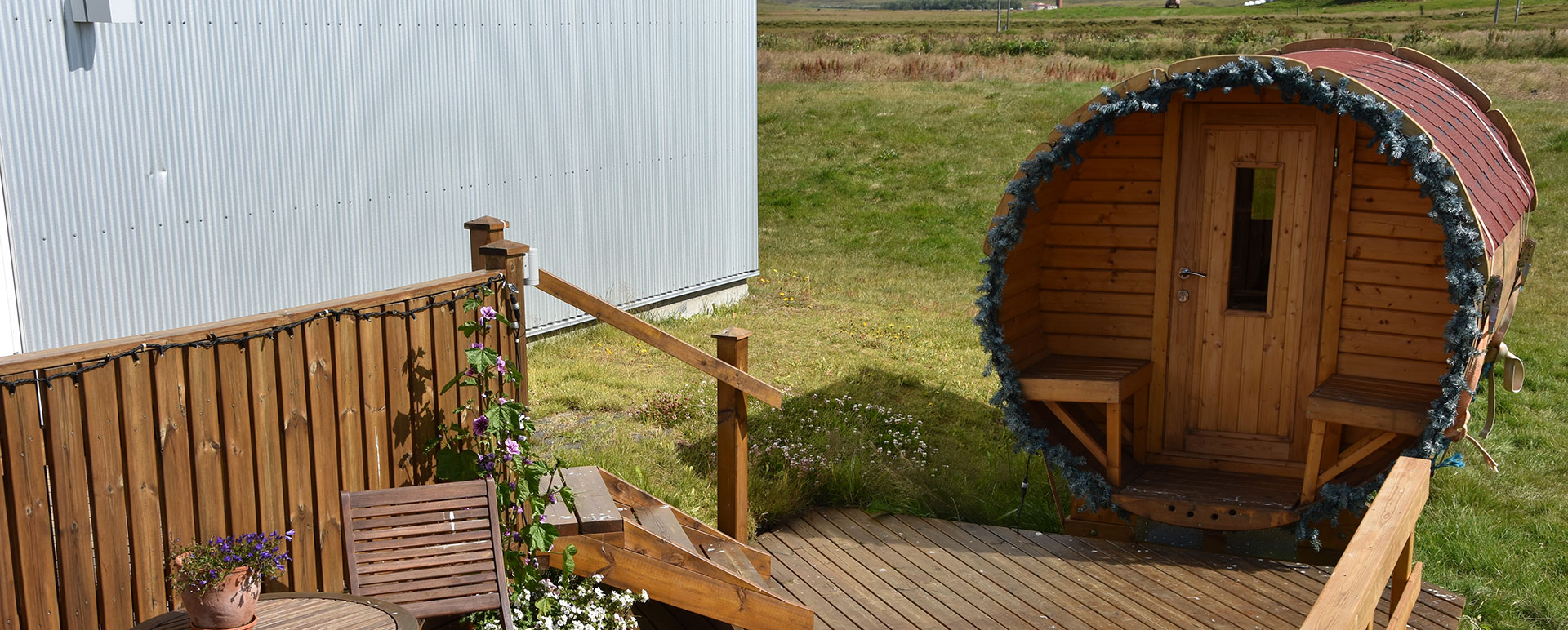 The sauna barrel

Inside the sauna barrel
THE GEOTHERMAL HOT TUB
Experience the geothermal hot tub outside of our guesthouse. The hot water originates from a local bore hole at a temperature of 86°C (186°F). To achieve the perfect temperature for bathing we mix the hot water with cold water from the mountain Ingólfsfjall.
All guests are asked to take a shower and wash thoroughly before entering the geothermal hot tub and sauna.
In the baths guests can bring there own beer, wine and drinks.
GEOTHERMAL BATHING IN ICELAND
Geothermal energy is one of Iceland´s most important power sources. Geothermal energy primarily comes from heat stored in the Earth's core. Magma deep in the core heats surrounding rock and rainwater that has seeped through the ground. A part of the hot water returns to the surface as hot springs. A larger part remains trapped underground in porous rocks and fissures termed geothermal reservoirs.  Icelanders have utilized the geothermal energy for laundry and bathing and for cooking and baking since the country was first settled. Hot water was first pumped from the ground in 1928 for commercial and residential utilization, and the Reykjavík Geothermal Heating Plant was established in 1943. Today, geothermal heating plants exist throughout the country and the hot water is used for heating homes and public swimming pools. The hot water is also utilized in the production of electricity. In geothermal areas, particularly in the south of the country there is much cultivation and there are many greenhouses where fruits, vegetables and flowers are grown. The geothermal energy also creates plenty of hot natural pools in many shapes and sizes, where one can bathe year round. The south of Iceland has several of these pools, with the hot river in Reykjadalur being one of the better known. The majority of these pools are open to the public, but some are privately owned and fees and rules of admission are determined by the owners.