The South Coast, Thakgil – A unique day tour from our guesthouse.
Only during summer.
This day tour is like the South Coast tour but because a long tour you are not able to visit the museum at Skogar. Instead we recomennt you drive to Thakgil which is located near the glacier Myrdalsjokull. You begin the day by driving to the waterfall Urridafoss. Urriðafoss is a waterfall located in the river Thjorsá in southwest Iceland and is the watermost waterfall in Iceland. In the early days of power companies plans were to build a power plant in Urriðafoss and make a railway to Reykjavík from the waterfall.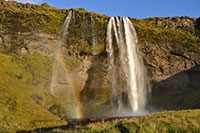 It did not happen but now Landsvirkjun Power is planning to build hydropower stations on the lower part of Þjórsár river, at Urriðafoss. In the community there is no consensus about the project and it is pending. From there you will be driving towards east and throughout the historical area Rangarvallasysla, the setting of the medieval saga Njalssaga. You should drive to Seljalandsfoss, a beautiful, high waterfall we can walk behind. From there you continue the trip to Skogar, where there is another big waterfall, Skogafoss. From there you drive to Dyrholaey, a promontory reaching out into the ocean, displaying magnificient birdlife.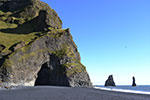 From Dyrholaey you drive to Vik in Myrdal where you rest for a while and have lunch. At Vik you can drive or walk by the coastline and visit a souvenir shop, which specializes in woolen clothes. Now you turn to north off road nr. 1 and drive to Thakgil.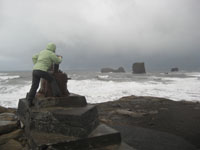 The name can be translated as "the canyon with a roof". As you get there you will hike two or three hours on one of the many walk paths. On your way back you can stop at a cafe in Vík and then return to Lambastadir via the same route. This is a long day tour, which offers a magnificent and diverse experience of Icelandic nature. The black sand beaches, the ocean and the coastline, the glaciers and mountains, the birdlife and the nation´s history are just examples of what you will experience during this tour.